Now through April 1st, 2020, customers can get a $30 Amazon credit by using the first Amazon Key In-Garage Delivery. To qualify for this Amazon promotional credit, you need to make sure log into your Amazon account while on the promo page> then download Amazon Key, install and enable Amazon In-Garage Delivery. More details here>
---

Now Amazon Prime Member order the first Amazon Key In-Car Delivery will receive a free $10 gift card from Amazon. Offer limited time. How to sign up Amazon Key and more details for this free $10 Amazon gift card promotion, click here >>>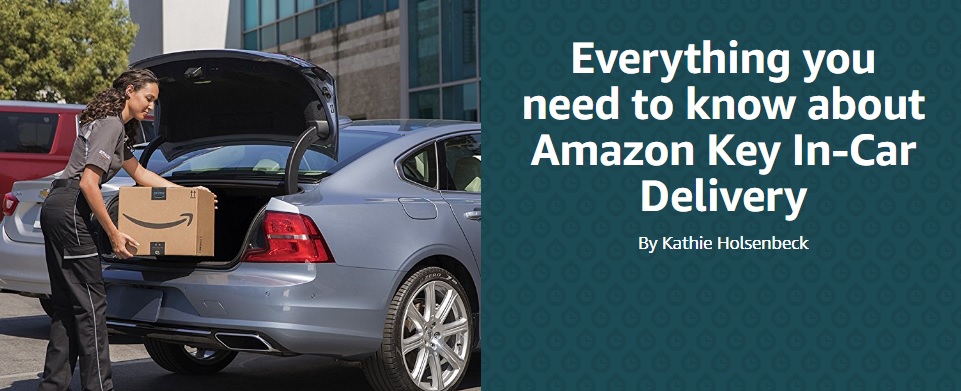 This post may help know more for Amazon Key In-Car Delivery  >
Now customers take up to $139.99 savings on the Amazon Key Home Kit>>> Offer limited time.
These days
Amazon announced the expansion service of
Amazon Key
.  Key's i
ntelligent
entry
attributes
to all
clients
nationwide.
Amazon Key
also provides with everyone's entry and exit clips.

Amazon launches this new service that will let the Giant right inside your front door anytime. Amazon Key comes with a kit that includes an Amazon security camera, Amazon's new Cloud Cam, and a compatible smart lock. It firstly starts at a promo price> Amazon Key is not just a service for in-home secure delivery, it will work for Amazon Home Services like  home cleaning, even the pet sitting, dog walking, etc, as well as over 1,200 services from Amazon Home Services.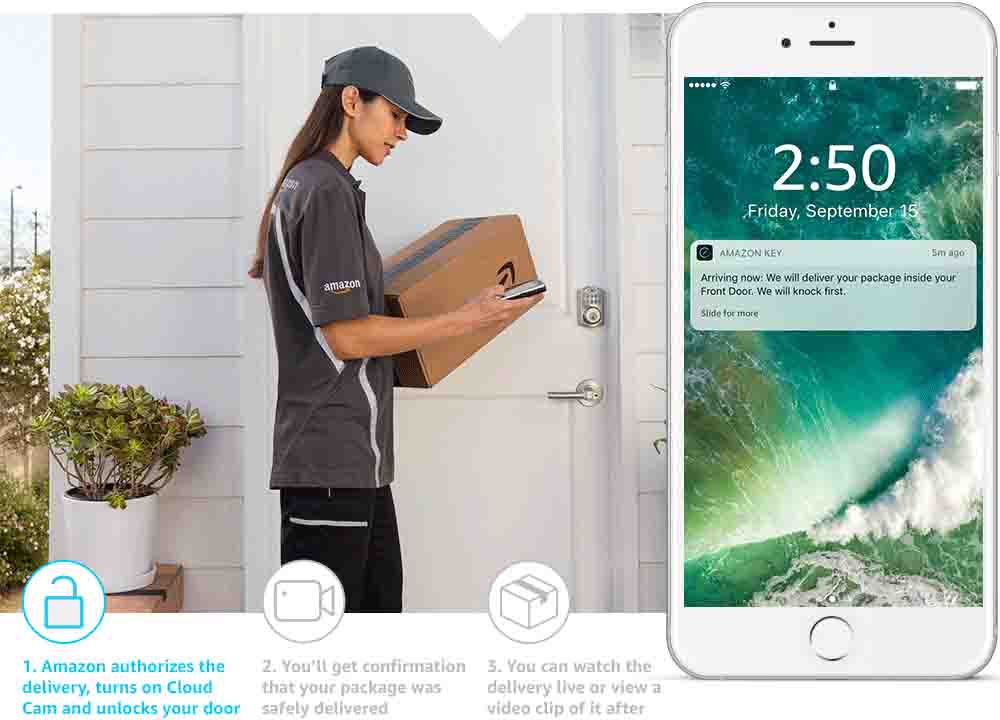 And how it works: Once it authorizes a delivery, for example, when customer makes a purchase on Amazon and select "FREE in-home delivery" at checkout. While package delivery, the courier will scan the barcode, automatically sends a request to Amazon's cloud. If everything checks out, Amazon will turn on the Cloud Cam and unlock your door, allowing the courier to drop off the package in home. Customer will be able to watch it happen live in the Amazon Key App or via a recording from the cam of it later.

Amazon Key is exclusively now only for Amazon Prime Member in select cities and surrounding areas. Click here> to get started.