New customers still receive $10 off orders $40+ with Amazon Prime Pantry promo, free trial through Dec 30, 2020, at 05:00 PM PST. Click here to enjoy $10.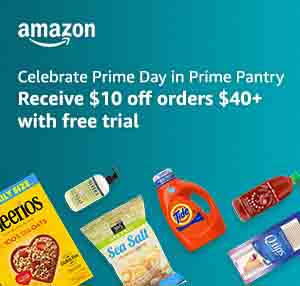 Amazon 2018 Black Friday Deals Week for Prime Pantry, save $10 with the promo of $60 or more Pantry purchase. Shop Prime Pantry right now >>>
Savings on Prime Pantry to stock up for the beginning of Fall.



As of September 2018, the latest promo code 'PANTRYBTS' offered for $5 savings with the $40 purchase of Pantry items. Click to apply the promo code for Amazon Prime Pantry order right now >>>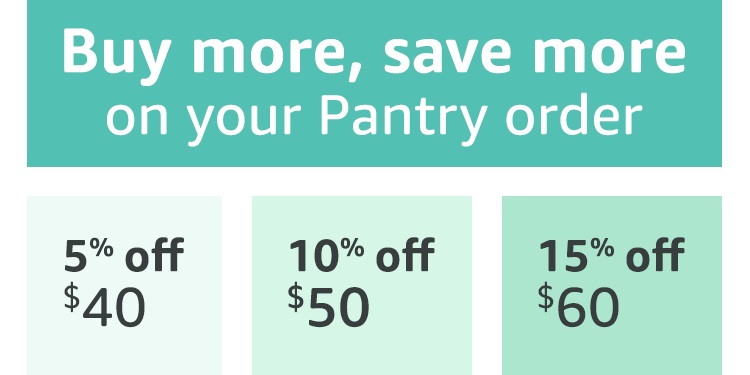 Now no need using the promo code, Amazon Prime Pantry buy more right save more. Shop on Prime Pantry >>>

As one of the celebration promos for Prime Day 2018, Amazon offers promo code 'PANTRY' for purchasing on Prime Pantry. Customers with Prime (includes the Pantry trialists, and the trial membership can cancel anytime) get an extra $10 off when making a Pantry order of $40 or more.  This Prime Day discount will be applied with the clipped promo code at checkout. Offer limited time. Click to apply the promo code for $10 off your Pantry order right now >>>

With the order of $40, customers also can get 19.5 ounces of Honey Nut Cheerios free >>>